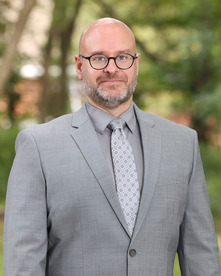 Welcome to The Montessori School of the Mahoning Valley!
Welcome to The Montessori School of the Mahoning Valley!
The Montessori method of education is the result of the research of Dr. Maria Montessori (1870-1952) into human development and psychology. Her clinical observations of children as a physician and as an educator led to more than just a compelling philosophy of education: she gave to us concrete methods and materials with which to maximize the learning experience of school for every child.
Here at MSMV, we believe in the capacity of every child to be a joyful, self-directed, lifelong learner. Parents, teachers, and school leaders encourage all of our students to be compassionate, confident, and independent scholars.
There is a certain part of Dr. Montessori's personal experience that resonates very strongly with my own. The development of my approach as a teacher and as a parent has been influenced by my experience teaching children with widely differing levels of ability and achievement. To truly inspire the young minds that we are privileged to observe every day as learning guides and partners, we aspire to connect with their individual interests, learning style, and unique needs. My desire as a teacher to make a meaningful, inspiring connection with my students was amplified when it came to making educational decisions for my own three children, who all have had differing interests and needs. My youngest child has thrived as a growing person and as a learner since she came to MSMV, and I could not imagine a better school for her! At MSMV she has learned about her true potential, has been recognized for her skills, and has been allowed to learn in a supportive, respectful, loving environment.
The MSMV campus is a family-style environment in a peaceful wooded nature setting, nestled in the Brownlee Woods community. Every school day, each child is welcomed to a classroom home where the joy of discovery awaits.
We encourage you to discover more about Montessori from the information and videos on this website, and we welcome you to call for more information or to schedule a visit.
Together as parents, caretakers, educators, and advocates, we can make this world a better place!
Brendan Considine
Executive Director/ Head of School